Hotel Info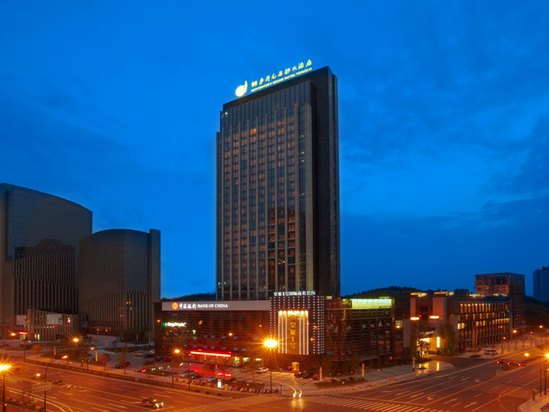 New Century Grand Hotel Tonglu
is located in the prosperous business center of Tonglu County, Hangzhou. The main road of Tonglu is at the junction of Yingchun South Road and Baiyunyuan Road. It is located in the Tonglu Commercial CBD and close to the Tonglu County Government. Many banks and well-known enterprises are gathered in the surrounding area. The headquarters is 1.6 kilometers away from Tonglu Development Zone, a provincial economic development zone.
The hotel rooms are novel in design and provide complete facilities such as broadband Internet access, tropical rainforest shower system, independent bathtub, high-definition television, KINGKOLL Tianyi bed in the United States, 'one-click', freezer, safe. In addition, different styles of Chinese and Western restaurants in the hotel can provide guests with different styles of cuisine from around the world. Relying on the advantages of resources near Hangzhou and the Fuchun River, Chinese food and catering provides local dishes such as Tonglu, Fuchun Jiangjiang, and game. The hotel's recreational facilities include a heated swimming pool, fitness center, chess room, sauna, KTV and other entertainment facilities.
All staff of
New Century Grand Hotel Tonglu
are pursuing sincerity, perfection, and perfection. With the tenet of 'customer first, first-class service', we provide you with courteous, meticulous, and high-quality services. Waiting for friends at home and abroad to come and stay!